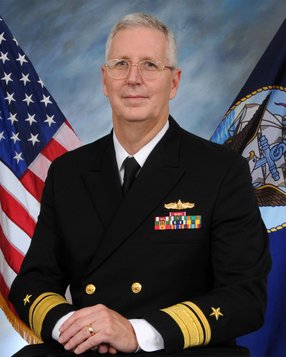 RADM David H. Lewis, USN
, Commander, Space and Naval
Warfare Systems Command will be a panelist
at WEST 2015
on Wednesday, February 11, 2015.
The U.S. Navy has tapped Rear Adm. David Lewis to be the next commander of Spawar.
The San Diego-based command buys information technology equipment and services — it is more formally known as the Space and Naval Warfare Systems Command.
Lewis currently serves as program executive officer for ships at the Washington Navy Yard in Washington, D.C., where he is responsible for surface ship projects, including logistics support ships. The University of Nebraska graduate received his master 's degree in computer science from the Naval Postgraduate School. Read more....
About WEST

WEST is the premier Sea Services event focused on operations & strategy in the Asia-Pacific region - showcasing emerging systems, platforms, technologies and networks that will impact all areas of current and future Sea Service operations. Senior leaders will address the theme "Strategy, Budget and Resources Mismatch: Do We Pay More or Promise Less?" Many related technical sessions are eligible for continuing education units (CEUs) and training credits. Industry will showcase and discuss emerging technologies and equipment that will impact all areas of future Sea Service operations. Now in its 25th year, WEST 2015 is co-sponsored by AFCEA International and the U.S. Naval Institute, both non-profit, non-lobbying membership associations. More about WEST...